Tirah Ciampa, Car Care Manager at LMG in Hobart, will represent Tasmania at the Miss World Australia competition later this year – raising vital funds and awareness for a number of charities along the way.
After turning down an invitation from Miss World Australia to participate in the 2018 pageant, Tirah was approached again in 2021 and accepted. Despite the fact she had never competed in pageants before, Tirah claimed the title of Miss World Tasmania 2022 and now goes on to represent Australia on the global stage.
Miss World is the oldest-running international pageant that originally started as a bikini pageant. Now, Miss World is the only global pageant without a swimwear category. The requirements for entering the competition are specific and enforced – entrants cannot be married, engaged, or have any children, and they must also be between the ages of 17 and 27. Seeing as Tirah is 27, this is her first and only chance!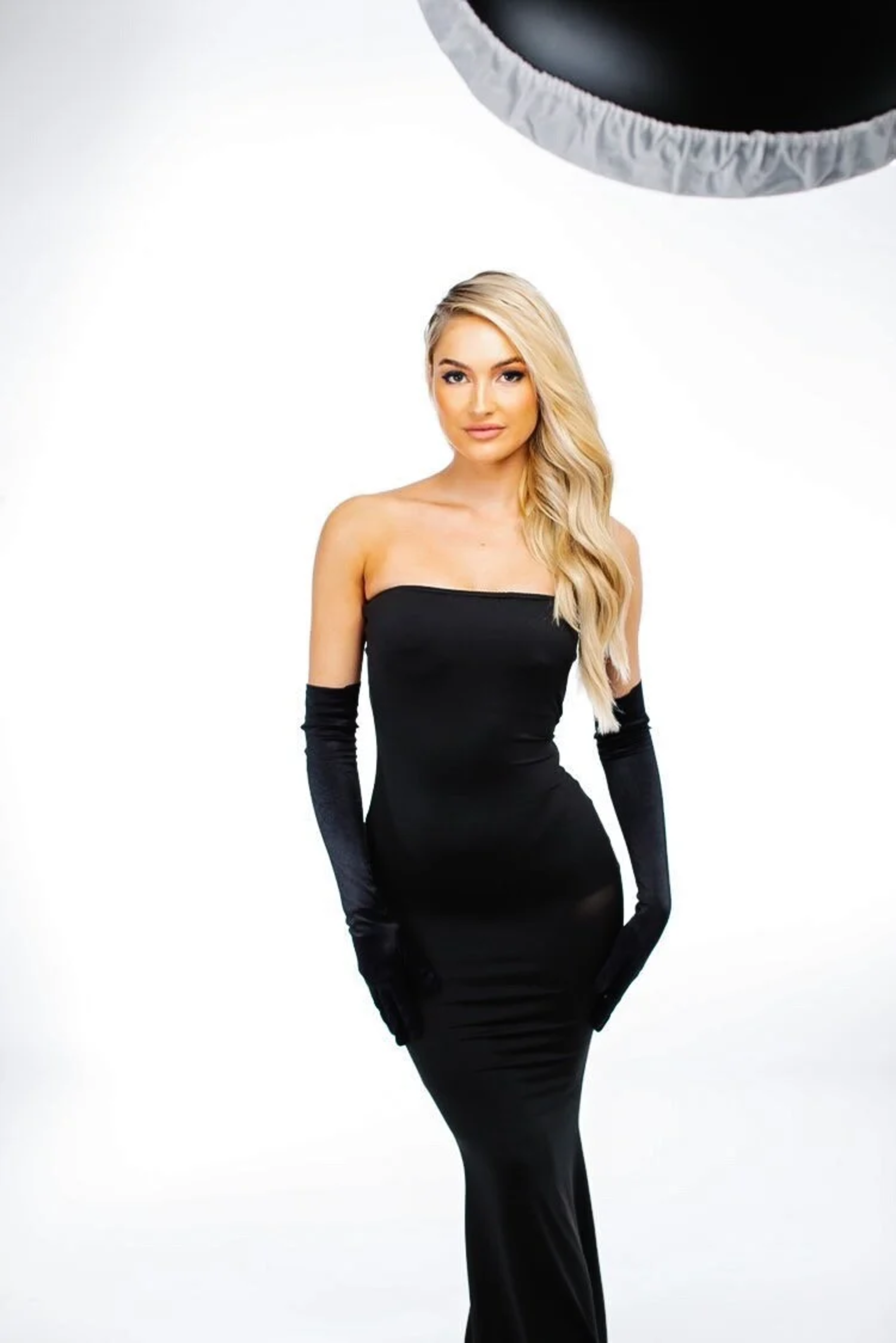 "I am most excited to share my story and to raise more awareness for a couple of charities close to my heart. A pageant like this, whether you win or not gives you an amazing opportunity to have a platform to speak about things that really matter," Tirah says. The charity that Tirah works closely with is Variety Children's Charity. Passionate about mental health awareness, Tirah also supports the Black Dog Institute and R U OK? Day.
Not only is Tirah raising funds and awareness through pageantry, but she also has been a strong participant and leader at LMG, where she has worked for the past 2 years. Working in a male dominated industry, Tirah believes that it's important to always check in on her team in the workshop, admin, sales and service, making sure everyone feels appreciated and needed. Every year, the LMG team make an effort with R U Okay Day. In 2022, Tirah helped raise money for the cause by selling burgers and raffle tickets.
"It's always amazing when a member of our team is able to raise both community awareness and much needed funds for charity in their endeavours away from work," Tony White says. "We congratulate Tirah on her achievements and her journey so far, and we wish her all the best when she represents Australia on the global stage later this year."
Congratulations, Tirah. We wish you the best of luck!
If you would like to follow Tirah on her journey and help her in her efforts to raise money for charity, you can follow her on LinkedIn @ Tirah Ciampa.