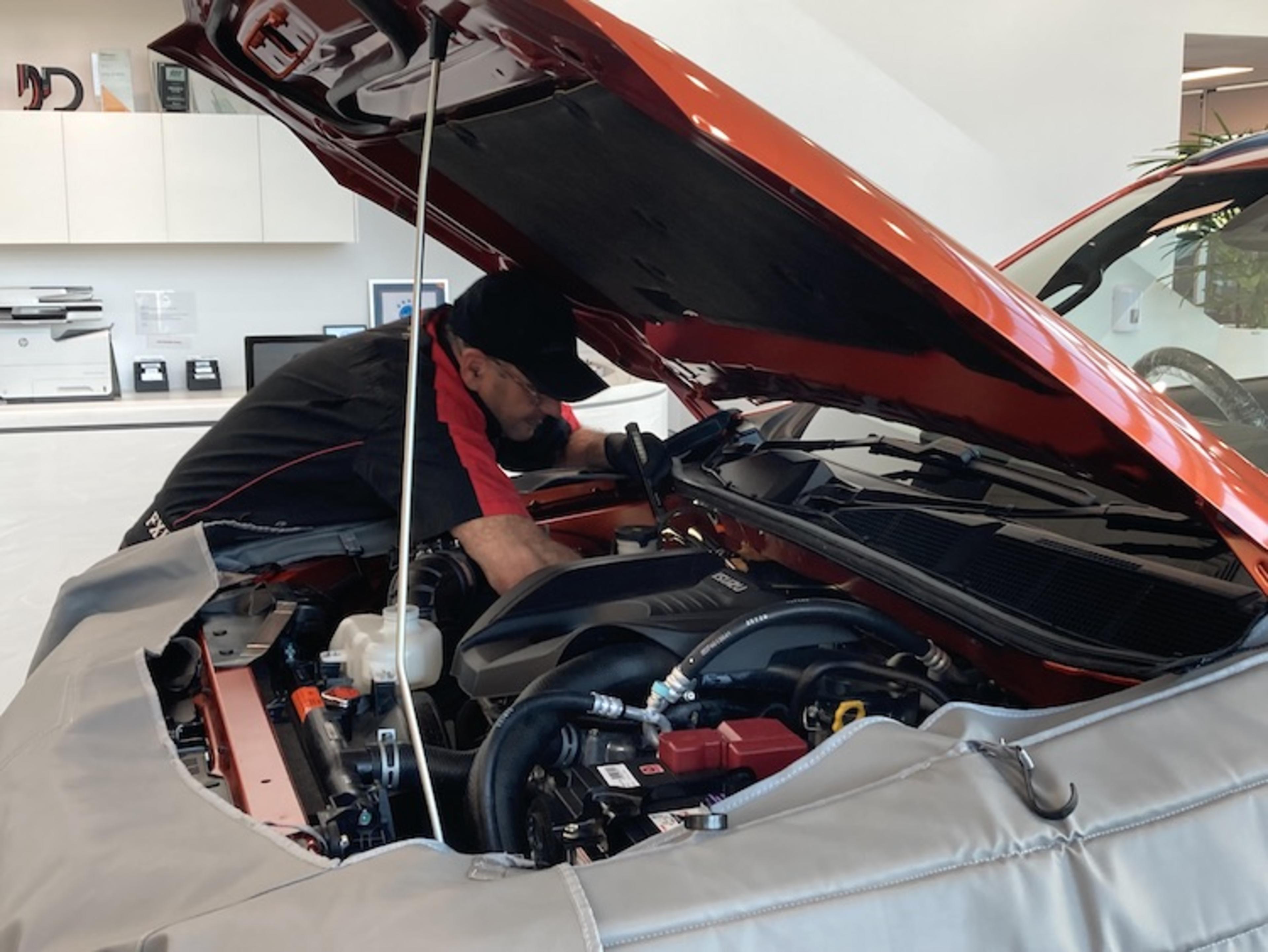 Peter Carter of Blacklock's Isuzu Ute named 'Best in the World'
Automotive mechanic Peter Carter has been crowned as the 'Best Individual Isuzu light commercial vehicle (LCV) technician in the World' by Isuzu Motors Japan.
An invaluable member of Blacklock's Isuzu Ute team in Albury, Peter was presented with the award at the 17th Isuzu World Technical Competition known as the I-1 GP – a global technical competition aimed at improving the technical capabilities of individual mechanics and service teams across the worldwide Isuzu Motors group.
The award is open to Automotive Service Technicians with at least three years' experience mechanical work at an Isuzu Ute dealership or service centre, and competitors are tested on their technical knowledge as well as their practical application of skills in a high-pressure time-critical environment. Peter beat out strong competition from 42 highly skilled technicians across 21 countries.
First selected in 2018 as a reserve for the IUA team that competed in Thailand, Peter undertook two years of professional development to prepare for the 2020 competition, which was cancelled due to COVID. The competition returned virtually this year, with Peter proudly representing both his dealership and the Tony White Group at the Australian National Competition, then again at the global level.
"As a group, we congratulate Peter on this outstanding achievement," Tony White says. "He is a valued member of our Blacklock's Isuzu Ute dealership in Albury, and this is testament not only to his efforts but that of the team around him."
Well done, Peter! Sensational achievement.
https://autotalk.com.au/industry-news/albury-isuzu-ute-technician-wins-best-in-the-world-award